Making an impact
People are at the heart of all we do. We listen and we measure our worth through the experiences of our participants. We remain dedicated to creating positive opportunities.
Our impact in 2021/22
We deliver change
To the communities and individuals that need it the most. Our programmes support and empower every participant, championing mutual understanding and diversity.
Find out how
For 30+ years, we've been creating opportunities that matter for young people and communities
We are committed to building a society that develops and strengthens capacity, promotes citizenship, better values diversity and encourages mutual respect.  Our mission is your success.
Who we are
Making an impact
Below is a snapshot of our activities in 2021/22 – a year in which we helped 402 participants on their journeys.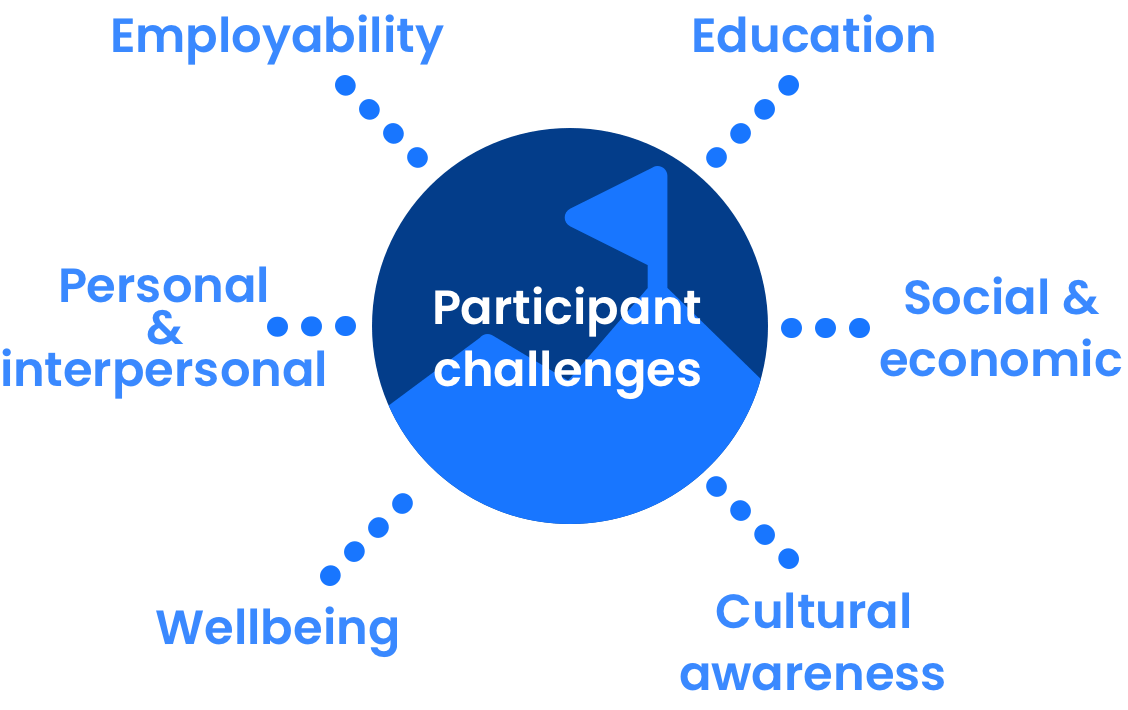 How you can help us
Join the Springboard community in making change.
Fundraise
We are grateful to anyone who would like to raise money for Springboard. Any support makes all the difference to the people and communities we work with.
About fundraising
Donate
Reach out to us if you are interested in contributing to our programme as an individual or a funder. We'd love to hear from you.
How to donate
News
Keep connected with Springboard and the events and successes we have.