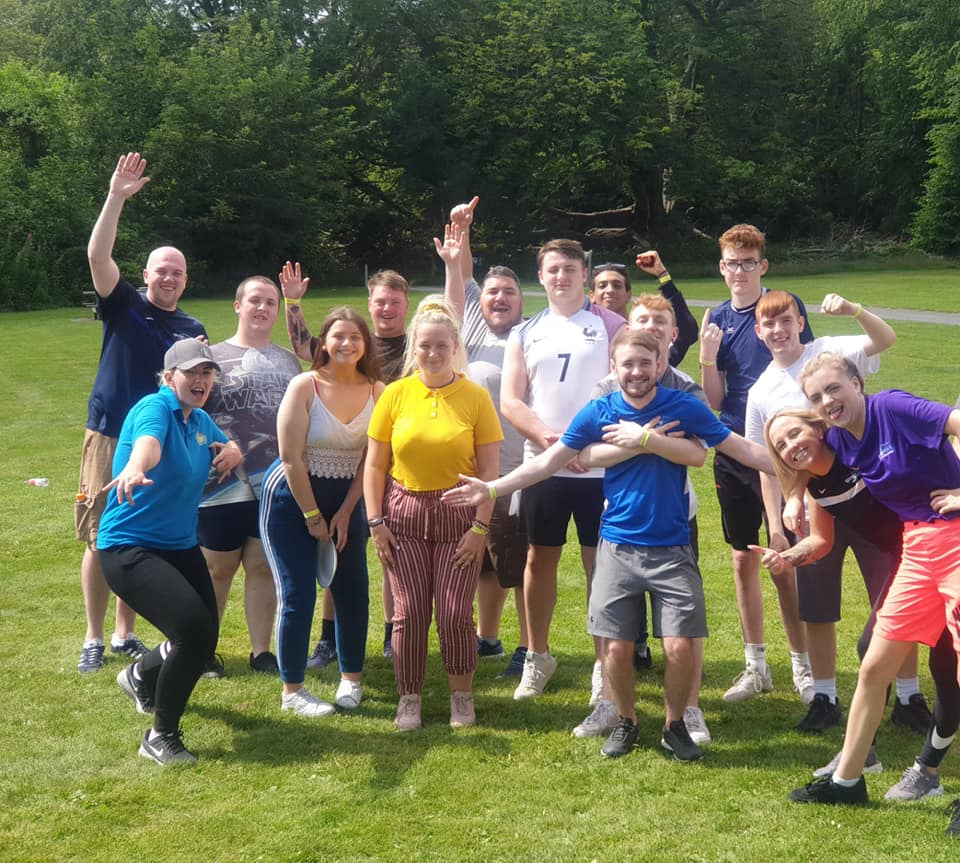 Springboard Careers
Our work could not take place without our amazing staff team, from admin to project delivery, everyone makes a difference.
Available positions
We are currently recruiting for a Finance Officer – full or part time and recruitment to our Casual Workers list is ongoing.
Please see further details below.
Finance Officer Part time (19 hours/week) OR Full time (37.5 hours/week)
Springboard has been operating over 30+ years creating and delivering innovative programmes that support the development of young people. We currently have an exciting opportunity in our Belfast office for a Finance Officer
We can offer you:
A competitive salary of £25419 per year (pro rata if part time)
Hybrid working if full-time.
25 days leave per year plus 12 days statutory leave (pro rata if part time)
3% contributory pension
Travel mileage
Laptop & mobile phone provision (if appropriate)
Wellbeing & development days
Support, supervision, CPD & non-managerial support
Half day release for approved training
Team meetings for shared learning & practice & volunteer days
Over the past 30+ years, Springboard has remained focused on supporting young people and communities from areas facing disadvantage. As a Finance Officer you will join a committed team and play a vital role in Springboard, making a difference to the lives of our participants. The Finance Officer will provide support to the Senior Finance Officer and cover a wide range of financial responsibilities within the organisation.
---
How to apply…
Key criteria for the successful candidate include:
Hold a recognised finance or bookkeeping qualification.
A minimum of full time two years (or equivalent) paid experience in a finance administration role.
One years' experience using Sage Line 50 Accounts or other accounting packages.
One years' experience using Sage Payroll or other payroll packages.
Full details can be found in the Information Pack.
CV, supplementary questions, and monitoring form to be emailed to Mark Hughes on markhughes@springboard-opps.org
Closing date and time for application is 4.00pm on Monday 19th September 2022
Interviews date to be confirmed.
Springboard is an Equal Opportunities Employer and welcomes all applications regardless of sex, religion, age, disability or political opinion.
Job details: Job ref: FO0822
|

Salary: £25419 per year (pro rata if part time)

|

Location(s): Belfast / Hybrid if full-time

|

Hours: Part time (19 hours/week) OR Full time (37.5 hours/week)

|
Casual Worker List
On occasion Springboard requires temporary cover for programme delivery. The Casual Worker role involves working with young people aged 16-24 years old, both on a one to one basis and within a group setting to provide support. Recruiting, networking and carrying out administrative tasks may also be responsibilities. The period of employment can vary from a few days to a maximum of 6 months and candidate names will remain on the Casual Worker register for a 12-month period. The successful candidates will have a relevant recognised Level II or above qualification and experience of working with or supporting young people.
---
How to apply…
To apply please complete the application form and return it by email to Mark Hughes at markhughes@springboard-opps.org
Applications for inclusion onto the register are open throughout the year, with interviews to take place when a vacancy becomes available.
Job details: Job ref: CW2022
|

Salary: TBD

|

Location(s): TBD

|

Hours: Various

|

Contract type: Various
Learn more about what we do
If you're a funding body, an individual donor or an organisation interested in partnership, get in touch.